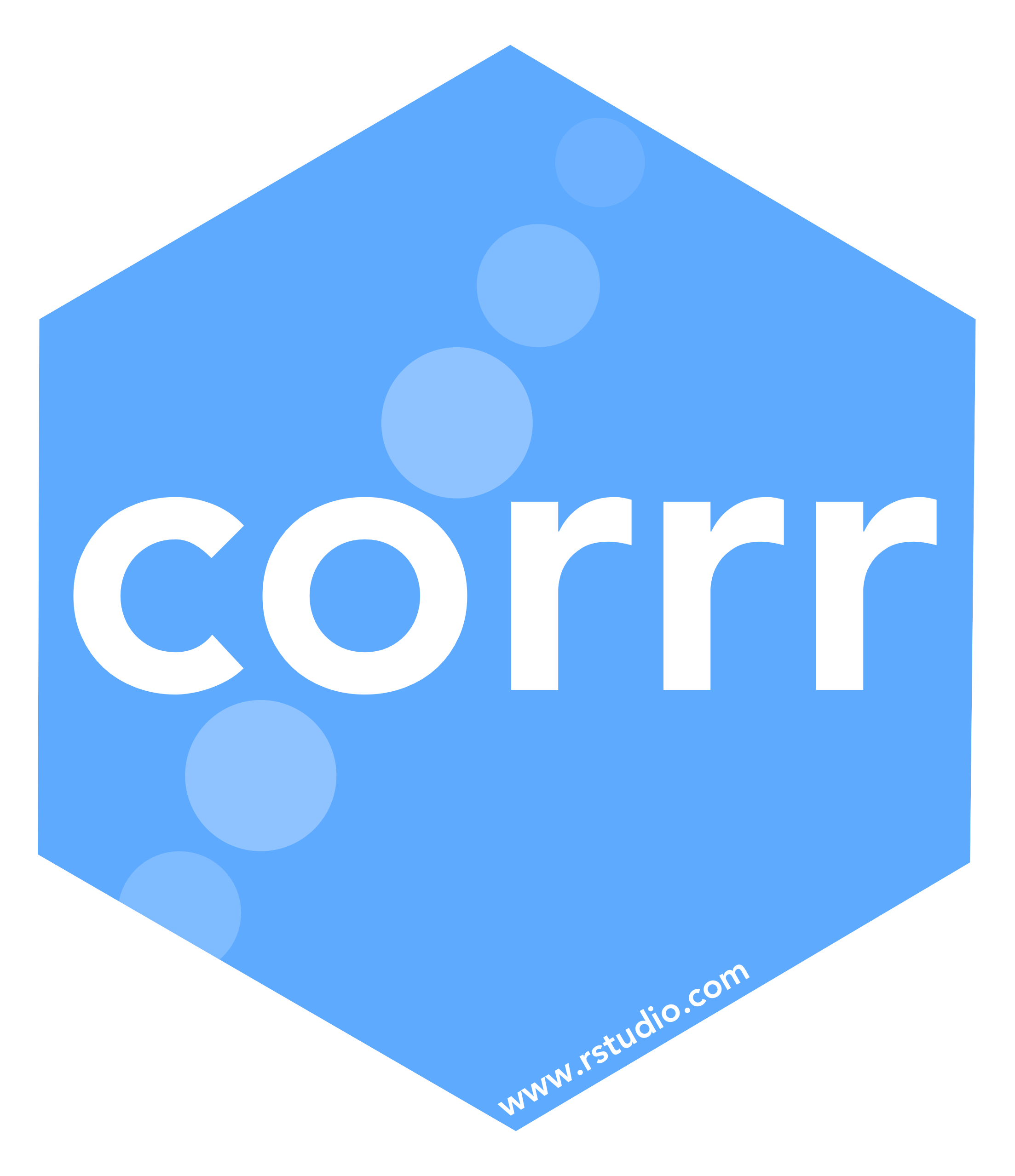 Changelog
Source:
NEWS.md
corrr 0.4.4
CRAN release: 2022-08-16
corrr 0.4.3
CRAN release: 2020-11-24
corrr 0.4.0
CRAN release: 2019-07-12
corrr 0.3.2
CRAN release: 2019-04-20
Improves support for tbl_sql() objects

Switches correlation calculation for tbl_spark() tables to sparklyr::ml_corr()

Fixes typo on error message (@jsta)

Removes Database vignette. Plan to re-add later on (#76)

Minor updates to Using corrr vignette
corrr 0.3.1
CRAN release: 2019-03-06
Fixes test and CRAN issues by removing Ops.cor_df().

Designates Edgar Ruiz as the new package maintainer
corrr 0.2.1
CRAN release: 2016-10-10
New Functionality
Can keep leading zeros when using fashion() with new argument leading_zeros = TRUE.
New optional arguments added to plotting functions, network_plot() and rplot():

legend to display a legend mapping correlations to size and colour.
colours (or colors) to change colours in plot.
corrr 0.2.0
CRAN release: 2016-08-11
Other
na_omit argument in stretch() changed to na.rm to match gather_().
Bug fixes.
Improvements.